All Phase Provides:
Kitchen Remodeling
Bathroom Remodeling
Log Cabin Construction
Pole Barns & Metal Buildings
Additions & garages
Roofs, Windows, Doors
Carpentry
Decks, Patios & Docks
Remote Access
Small Projects
Large Projects
Commercial
Residential
New Home Construction

Ely Chamber of Commerce
Contact All Phase Construction Inc.
Experienced Ely Contractors
Thank you for your interest in All Phase Construction Inc.! We hope you have found our web site informative and that you have a general idea of our services and our experience. We can jump in to the construction process at any phase and can handle many different types of construction projects. Hopefully our 35+ years of experience speaks for itself but if you have questions or inquiries, you can contact us below: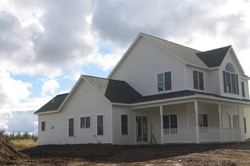 FREE ESTIMATES!
Contact All Phase Construction Inc. below for a free estimate on your next construction project:
Phone:
[218] 365-6080
Fax:
[218] 365-2176


Mailing Address:
P.O. Box 633,
Ely, MN 55731


Or email us by using the form below:
Call
(218) 365-6080
or contact us online for a
Construction or Remodeling Quote
.
Serving Ely, Tower, Vermillion Lake, Babbitt and the Iron Range Cities in Minnesota.