All Phase Provides:
Kitchen Remodeling
Bathroom Remodeling
Log Cabin Construction
Pole Barns & Metal Buildings
Additions & garages
Roofs, Windows, Doors
Carpentry
Decks, Patios & Docks
Remote Access
Small Projects
Large Projects
Commercial
Residential
New Home Construction

A+ Rating with the
Better Business Bureau

Ely Chamber of Commerce
About our Builders
Residential & Commercial Builders
All Phase Construction Inc. has been in the construction industry for over 35 years. Prior to moving to Ely, owners (and brothers) Paul and Jim had been working on carpentry and construction jobs in Oklahoma, Denver and D.C. We work hard and pride ourselves in giving you the most accurate estimate possible, keeping in mind your budget concerns. We strive to ensure homeowner satisfaction by keeping a close contractor client relationship with the homeowner during the planning process, and building phases.
Dedicated Ely Builders
Paul and Jim took all of their experience and knowledge that they had developed throughout the years to Ely in 1990 and have been serving Ely and the surrounding towns since then.
A Reliable Construction Team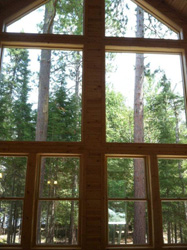 The All Phase Construction Inc. crew consists of Paul, Jim and 8 others, including 2 sons! We are proud to say that we are a local family owned and operated company that is dedicated to providing excellent construction services to Ely, Tower, Vermillion Lake, Babbitt, and the Range Cities, Minnesota.
All Phase Construction Inc. is:
Family owned & operated
A local business
Dedicated to our customers
Over 35 years experience
Reliable and responsible
A loyal team of contractors
Call
(218) 365-6080
or contact us online for a
Construction or Remodeling Quote
.
Serving Ely, Tower, Vermillion Lake, Babbitt and the Iron Range Cities in Minnesota.